What I Wore in NYC
Every year, my mom and I go to New York City a week or so before Christmas. We've both been enough times to have done most of the tourist-y things, so we pretty much just explore and shop (avoiding most of the crowds thank g). It's always so much fun and I always look forward to it, especially because it's always after finals! We usually stay in Chelsea or Time Square because it's more affordable than Soho, but this year we decided to splurge a little and stay in the Soho. Our hotel, the Arlo Soho, was literally less than a 10 minute walk from the Chanel. You can only imagine the heaven we were in. I can't even begin to rave about the location. It also seemed to be a good place to catch cheap Ubers. Don't get me wrong though, I really do enjoy using the subway for some reason…. Anyway, despite it raining the day we flew home, we had great weather the entire trip with the temperature in 40 degree Fahrenheit range. I was able to pretty much wear 2-3 layers and stay somewhat warm even though I'm ALWAYS the freezing one in the room. A bigger feat was keeping my packing to a minimum with only a carry on and a personal item. I brought 2 coats, 2 sweaters, 3 pairs of pants, 2 t-shirts, and 2 pairs of shoes. I brought other essentials obviously, but that's a TMI topic. Don't be fooled though, I definitely did some shopping and came home with more than just 2 of everything.
I'll first take you through what I bought and added to the daily wardrobe choices.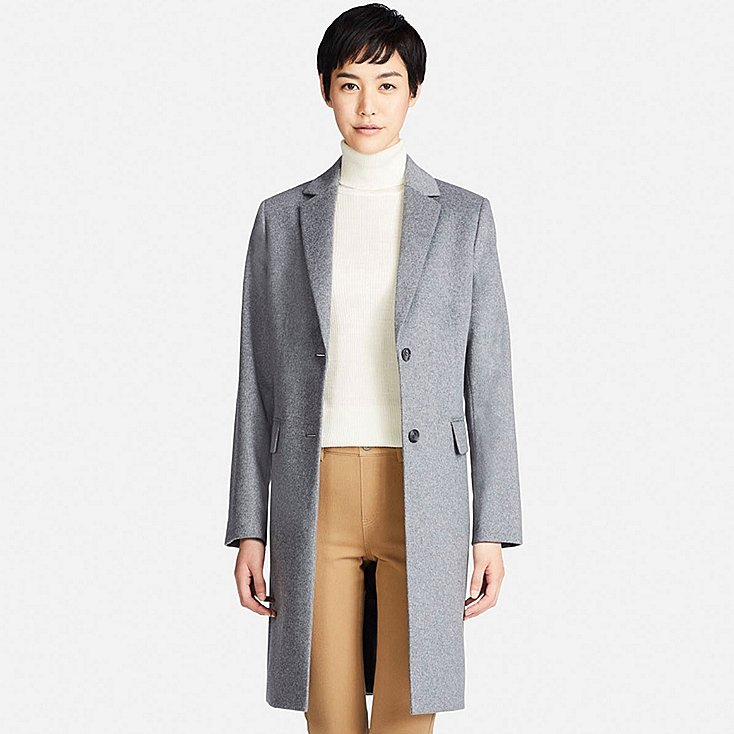 With it being so close to Christmas, a lot of shops are picked over. However, the sales are pretty great if you're willing to dig through some stuff. I've been wanting a pair of patent leather shoes and have been browsing all the shops online, but nothing has caught my eye. On our walk to Soho I came across Doc Martens and immediately thought they might have what I was looking for: these Doc Marten shoes. I wore them so much during the trip to try and break them in and after a blister or two, I couldn't be happier. Zara was the next stop. I always see items I love online, but it's so hard for me to find anything in store for some reason. Knock on wood, I found SO much. So much as in over $750 in pieces I was trying on. I rationed between everything and narrowed it down to these plaid pants, cords, and this amazing sweater of which I wanted in every color. PSA: I think most of it is on sale now. The next day we traveled up fifth avenue and madison, where I stopped in Gucci. I loved and wanted everything, but my budget doesn't allow me to feed all my wants. I've yet to buy it, but I have my heart set on this belt bag. I'm thinking it'll be a January purchase just because I kept my spending to a minimum the rest of the trip. The only thing I bought otherwise, was this great women's cashmere/wool blend coat from UNIQLO on sale for only $79.90. It's somewhat thin, but the natural fibers kept me so warm. For those curious, I frequently shop women's section and just buy XL in tops and 4-6 in bottoms. I did most of my shopping within the first 3 days so I would have a bigger variety of things to wear to restaurants, clubs, etc.
Now for a quick run down on each outfit with alternatives incase you guys are wanting something similar!
Quirky Outfit
ps. buy in a bigger size for this look
I definitely catered each outfit to what we were doing that day, wether it be walking around Soho or going to Broadway. I also changed sometimes just because I always feel better and ready to do much more if I do so halfway through the day. Besides, when in NYC why not be that person?
Some of the above links are affiliate links, this does not affect the price of the item for you as a customer, it just means a small percentage of the sale may go to the person who generated the link. Thank you for your support.